Couples, all across the world spend thousands of dollars for a single night stay in hotels and resorts for a romantic night. However, why go outside in search of a romantic environment when you can very well create one in your house itself. All you need is a bedroom and imagination along with creativity to create a romantic bedroom. Here is an extensive list of ideas to assist you to transform your bedroom into a heavenly love nest so that it appeals to all the five senses –
Idea 1 – Impart your bedroom with a soft and minimal look. Minimal look assures complete comfort and is also known to please the eyes. You need not bother much for this look. Start by dressing your walls in pastel soothing shades. Colors like the ocean blue, and soothing pink look amazing. There is no need of models and motif. All you need to add is basic furniture pieces in soft colors with plain textures.
Idea 2 – Create a contemporary look in your bedroom. For the modern and contemporary look, you need to use a lot of motifs and bold colors. The walls need to be painted in bold colors like striking purple or dashing blue. Sleek furniture with straight lines should be the ideal selection. Motifs can be incorporated in various ways. For instance, if you are placing a mat, select one with a contemporary impression.
Idea 3 – Give your bedroom a look of English Country. It is very easy to create an atmosphere of English Country in your room. Start by adding timber furniture pieces as timber is known to impart the country look. Color your walls with the basic yellow or ochre shade. Choose furniture pieces with classic designs and in natural colors such as in white and green. Decorate your window with layered curtains. And the last thing is to place some traditional decorative hanging such as a wall hanging or a terracotta flower vase.
Idea 4 – Dress your bedroom with the theme of French Country. French Country is very easy to create and appears to be more romantic. Decorate your room using green and white color. Paint the walls in refreshing colors such as pink or orange. You may also go for wallpaper with flower print. Make use of simple furnishings. Place a bunch of flowers in a vase on the side table. Use cushions of varied sizes on the bed.
Luxury Romantic Bedroom Ideas with red color and romantic lighting
Glamor valentine Romantic Bedroom Ideas with red and pink combination. These are valentine decor for romantic bedroom. Valentine's Day is a day of celebration of love among lovers or couples. It is celebrated on 14th February every year. This day is named after 2 early Christian martyrs named Valentine. At the time when custom of courtly love began to amplify, Valentine's Day became connected to romance and love. It all happened around the time of Geoffrey Chaucer in High Middle Ages. Valentine's Day is celebrated in almost every corner of the world. So, you must be thinking of the so many magical things that can occur on that day. One of the "magical things" is valentine decor for romantic bedroom in which you can really spill the wine of love on your partner. here are sample photos, valentine decor for romantic bedroom.
Romantic Bedroom Ideas with blue color
Beautiful pink of Romantic Bedroom Ideas
Cute Romantic Bedroom Ideas with beautiful lighting and bed curtain
Fresh Romantic Bedroom Ideas with romantic candle
Japanese Romantic Bedroom Ideas
Sexy lighting in Romantic Bedroom Ideas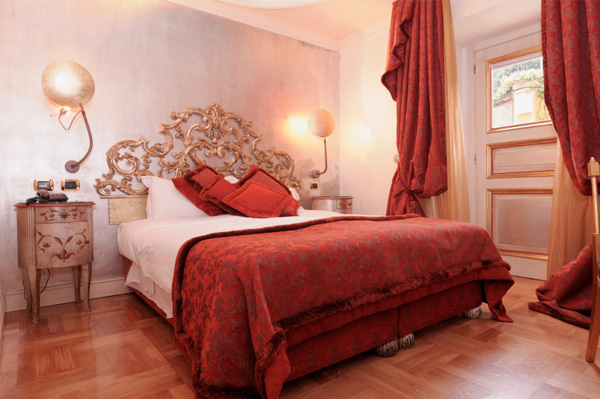 Modern lighting in Romantic Bedroom Ideas with classic design
Amazing lighting in Romantic Bedroom Ideas
Beautiful red of Romantic Bedroom Ideas
Beautiful Romantic Bedroom Ideas with relaxing decor. Creative use of lights and silhouettes can also be very romantic. The photo above features their oriental-style Bora-Bora bed in a Japanese-themed bedroom. The Japanese screens and floor lamp add to the demure and minimalist design of the room.
Beautiful Romantic Bedroom Ideas with red paint wall
Cute Romantic Bedroom Ideas with flower decor
Beautiful Romantic Bedroom Ideas decor